Those were the days when we were together...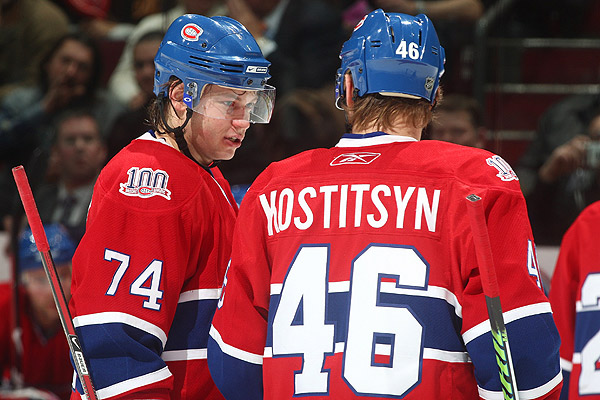 Now bro, it's time to fight!!

I am Andrei and I want to win with my Habs!!




You Sergei, you want the same, with your Predators...


Who will be happy? The answer will be given on Thursday, November 18 2010 @ the Bell Center at 7.30 PM

Some stats:
The Predators: 7-6-3 (4-5-0 on the road), 17 points in 16 games played. 5th in the Central Division, 13th in the Western Conference, 21st in the League. Last 10: 4-6-0. Goal difference: 42-48. Last game: lost in Toronto 5:4.
The Habs: 12-5-1 (6-3-1 at home), 25 points in 18 games. 1st in the Northeast Division, 3rd in the Eastern Conference and in the League, Last 10: 7-3-0. Goal difference: 49-36. 4 win in a row. Last Game: won vs Philadelphia 3:0.
Last meeting: Nov 14 2009 in Nashville. Predators won 2-0, goals both scored by Steve Sullivan.
In the history: 12 GP, 7 habs wins, 4 Preds wins ( 1 in OT/SO), 1 tie. Goals difference: 37-35 for Nashville. In Montreal: 6 GP, 5 Habs wins, 1 Preds win (in OT/SO). Goal difference: 22-16 for the Habs.
Projected Goaltenders:




Pekka Rinne, 4-5-2, SV% 0.904, GAA 3.06. SO: 1.




Carey Price, 11-5-1, SV% 0.930, GAA 2.05. SO: 3.

Key Players: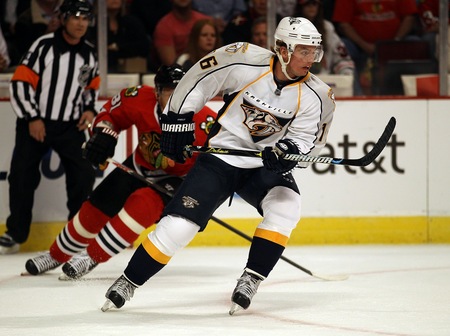 Cal O'Reilly, 3 Goals, 9 assists, 12 Points




Tomas Plekanec, 7 Goals, 13 Assists, 20 Points.

Habs projected Lineup:

Roman Hamrlik, Jaroslav Spacek
Hal Gill, Josh Gorges
Alexandre Picard, P.K. Subban

Michael Cammalleri, Tomas Plekanec, Brian Gionta
Andrei Kostitsyn, Scott Gomez, Maxim Lapierre
Benoit Pouliot, Jeff Halpern, Mathieu Darche
Tom Pyatt, Lars Eller, Travis Moen


Have a nice Game!! GO HABS GO!!!