PITTER-PATTER, LET'S GET ATTER
OUR MONTREAL CANADIENS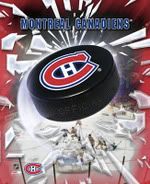 VS THOSE
Game 6, Montreal @ Winnipeg, 8:00 PM. est.
TV-RDS, & TSN, RADIO-690
CURRENTLY THE HABS ARE IN 5TH SPOT IN THE EASTERN CONFERENCE STANDINGS
WHILE THE JETS ARE IN 10TH SPOT IN THE WEST
THE HABS ARE COMING OFF A, LET'S SAY "AN INTERESTING" GAME IN VANCOUVER ON SAT. WITH A 4-1 WIN FOR THE VISITORS, WHERE LARS ELLER TOOK HIS MAGIC TO ANOTHER LEVEL BY SCORING FROM THE BENCH. 
THE HABS SCORED ON 2 OUT OF 3 POWERPLAYS, GOT 1 SHORTY, AND EVEN THE 4TH LINE CHIPPED IN WITH A GOAL AT EVEN STRENGTH.
HAB'S NOTES:
Captain Brian Gionta will be back in the lineup when the Canadiens face the Jets Tuesday night in Winnipeg, while Daniel Brière will be demoted to the fourth line with Michael Bournival at centre and Travis Moen.
Ryan White will be the odd man out with Gionta returning to the lineup.
Gionta, who left the team last week for a family reasons and missed Saturday's game in Vancouver, will play on a line with Lars Eller and Max Pacioretty. Gionta said his young son, who had been ill, is doing much better. The team gave the captain the option of staying home, but Therrien said Gionta wanted to play and he flew out of Montreal on Sunday and practised with the team Monday in Winnipeg.
P.K. Subban will continue to play with Andrei Markov on the No. 1 defence pair and Carey Price will start in goal against the Jets.
The Canadiens have been outhit in every game they've played this season.
The Canadiens conclude their western Canada road trip Tuesday in Winnipeg.
Then it's five games of home cookin' against Western Conference visitors.
HABS LINE-UP AT PRACTICE
Here's how the lines and defence pairings looked at practice:
Pacioretty-Eller-Gionta
Galchenyuk-Plekanec-Gallagher
Prust-Desharnais-Bourque
Moen-Bournival-White/Briere
Gorges-Diaz
Markov-Subban
Bouillon-Tinordi/Beaulieu
Price-Budaj
I WON'T GO THROUGH ALL OF THE STANDINGS, STATS, INJURIES, ETC. OF THE HABS,
BECAUSE IF YOUR A GOOD HAB FAN YOU KNOW THEM ALL,,,,, RIGHT? 
WINNIPEG JETS NOTES
hmmm,,,,,,,,,,,,,,,,,,,,, toughy,,, everyone knows that they are there,,,but nobody really cares. 
OK,,,LET'S GET ON WITH IT, SHALL WE?
kinot-1's GDT Record 1-0-0
it is game 6 ,,,,right, HRF?